A Modern Map of Bukovina in Europe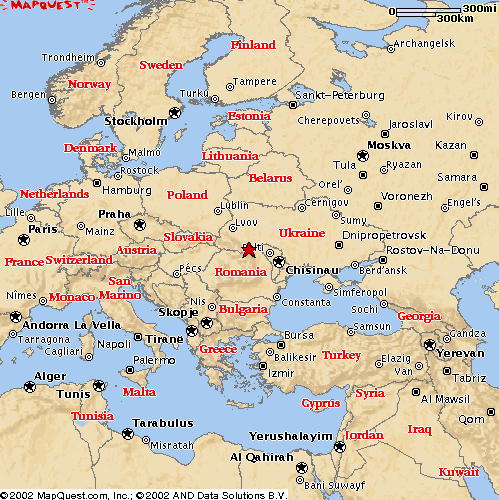 Bukovina, formerly a province of the Austrian Empire, is now divided between Romania and Ukraine, not far from the Republic of Moldova. This map shows the current European borders.
The image for this map has been provided by the MapQuest Interactive Mapping Service. To see an interactive version of the same map on the MapQuest site, select the link below.
Technical details: the map is centered on the town of Fratautii Noi Romania, at zoom level 2.
Visitors since May 1, 2002 Last Revised: 09/25/13 09:13:55 PM