A Modern Map of Bukovina in northern Romania and southern Ukraine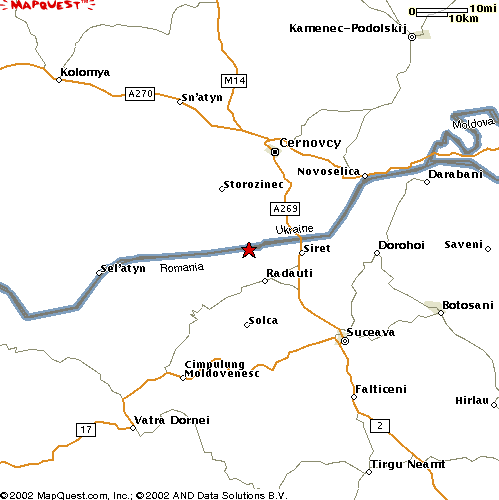 This map shows a closer image of the old territory of Bukovina. The cities of Bukovina seen here include Cernovcy (formerly Czernowitz) in Ukraine, and Suceava (Suczawa), Radauti (Radautz), and Vatra Dornei (Dorna Watra) in Romania.
The image for this map has been provided by the Map Quest Interactive Mapping Service. To see an interactive version of the same map on the MapQuest site, select the link below.
Technical details: the map is centered on the town of Fratauitii Noi, Romania.
Visitors since May 1, 2002 Last Revised: 09/25/13 09:13:51 PM