WALTER WELISCH: PAINTER, GRAPHIC ARTIST AND ART INSTRUCTOR
by Sophie A. Welisch (Congers, NY)
It is always a pleasure to write of prominent Bukovinians of our time and especially so when this happens to be a close relative. While I had been generally aware of the professional activities of my first cousin, Walter Welisch (Bad Griesbach, Germany) and in fact have several of his paintings and graphic productions, it was not until I asked him for specifics about his artistry that I was able to glean a fuller view of his life's work.
Walter's parents, Franz Welisch and Eva Hermann, both born in Bukovina in the first decade of the 20th century, were among the 96,000 Bukovina-Germans evacuated to Germany in 1940. It was in the summer of 1945, two months after the end of World War II, that Walter was born in Fürstenzell, Bavaria. After studies in Munich and Augsburg, he taught art in schools in Königsbrünn and Bad Griesbach and between 1989-1995 served as Director of the City Gallery of Bad Griesbach. His paintings have been purchased and are on display at a number of public institutions in Germany. In addition, Walter's artistic biography has been published in Künstler im Rottal (1993) by Dr. Petra Noll, in Maler, Bildhauer, Designer im Landkreis Passau (1994) by Robert Muthmann, and in Buch der Stadt Bad Greisbach (1995) by Dr. Petra Noll.
Ranging from realism to the abstract, Walter's motifs originate either within his being or develop while a work is in progress, while background music provides the dynamic and movement for his sketches and drawings. His current emphasis lies in acrylic painting and in print graphics using linoleum blocks and woodcut blocks.
Anyone interested in further information about the works of Walter Welisch may consult his homepage on the Internet: http://members.surfeu.de/welisch/index.html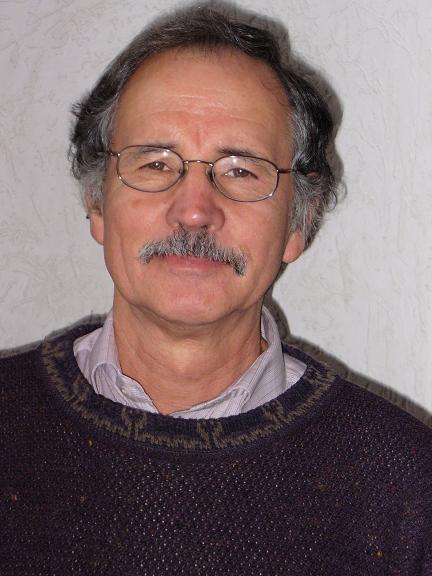 Walter Welisch – Maler und Grafiker
in Bad Griesbach
1945

-in Fürstenzell, Landkreis Passau geboren, Schule und Ausbildung in Vilshofen und Passau

1970-1972

-Kunsterziehungsstudium in München und Augsburg

1972-1980

-Fachlehrer für Kunsterziehung und Werken an der Realschule Königsbrunn

1980-2000

-Fachlehrer an der Volksschule Bad Griesbach

1989-1995

-Leiter der Städtischen Galerie Bad Griesbach

seit 1986

-Mitglied des Berufsverbandes Bildender Künstler, BBK Niederbayern e. V.

-Mitglied des Kunstvereins Passau
Ausstellungen:
1975 – 1980 in Königsbrunn und Augsburg. Seit 1980 vor allem im niederbayerischen Raum, wie in Passau, Bad Griesbach, Vilshofen und Straubing
Ankäufe durch öffentliche Einrichtungen.
1996 Triptichon "Teufelsfelsen" vom Landratsamt Passau
1999 Metallrelief "Miteinander" für Volksschule Griesbach von der Stadt Bad Griesbach
2003 Farbholzschnitt "In der großen Sonne" vom Kulturreferat der Stadt Passau.
Zum künstlerischen Schaffen:
1993 erschien meine Künstlerbiografie im Buch "Künstler im Rottal" von Dr. Petra Noll, 1994 im Buch "Maler, Bildhauer, Designer im Landkreis Passau", Texte: Robert Muthmann, 1995 im Buch der Stadt Bad Griesbach, Text: Dr. Petra Noll.
"Die Ideen zu meinen Motiven habe ich in mir oder ich entwickle sie erst beim Malen."
Das Hören von Musik fördert Dynamik und Bewegung in meinen Skizzen und Zeichnungen, die ich in dieser musikalischen Beschwingtheit in Öl- und Acrylmalerei und in Aquarelle umsetze. Meine Vorliebe in der Druckgrafik sind Farblinolschnitte und Farbholzschnitte, die mich zu großer Experimentierfreude anregen und während des Arbeiten zu starken Erlebnissen führen.
"Meine Ausdrucksvielfalt reicht von gegenständlich bis abstrakt."
Farben und Formen belasse ich oft in der freien Aussage, führe sie aber auch bis zur realen Figürlichkeit aus. In meinen Phantasiewelten soll der Betrachter mit dem Auge spazierengehen können. Auch Landschaften und Tiermotive können der Anlaß zum Gestalten von Bildern sein. Hier ist es mir ein wichtiges Anliegen, Lebendigkeit und Stimmung auszudrücken.
Ab dem Jahre 2000 liegen die Schwerpunkte meines künstlerischen Schaffens in der Acrylmalerei und im Farbholzschnitt, bei dem ich die Maserung des Holzes mit in den Gestaltungsprozess einfließen lasse.
Walter Welisch Kolpingweg 15, 94086 Bad Griesbach i. Rottal,
Tel. 08532/2136
Homepage: http://members.surfeu.de/welisch/index.html
E-mail: welisch @ surfeu.de